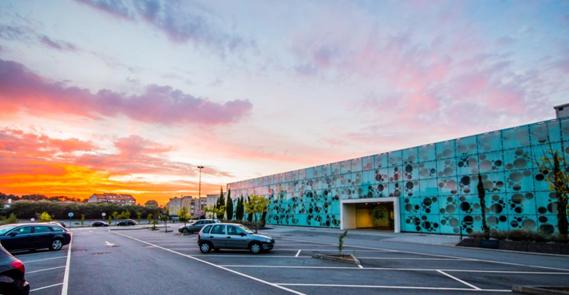 The Instituto Português de Oncologia do Porto Francisco Gentil is a 42-year-old institution focused and devoted to treat cancer patients, integrating the National Health System. Our Institute is certified by the CHKS, OECI, JACIE and ISO 9001, 2008, and the biggest provider of cancer care in Portugal, also committed to basic and international research and teaching activities to all type of health professionals.
The Radiation Oncology Service at IPO Porto, EPE is a unique facility serving cancer patients in the northern part of the country and one of the biggest and best equipped in Europe. Our mission in the Radiation Oncology Service reflects the mission of our institution, to provide in our field, the highest level of clinical care and the state of the art treatments to 3,600 patients/year. We are located in a 6,000 sqm building, hosting 2 CT scanners, 3T MRI for treatment planning and diagnostic purposes, and 9 linear accelerators, with a wide range of photons and electrons energies (one of them contiguous to an operating room, to perform intraoperative RT treatments).
Our equipment enables us to deliver the standard 3DCRT treatments, as well as the latest technologies in cancer treatment which include:
Image-guided RT;
Image Guidance Targeting Systems:

Respiratory Gating for lung cancer
Fusion capability of CT, MRI and PET scans

IMRT and VMAT;
Stereotactic Radio Surgery for brain tumours (RS) and other diseases:
Stereotactic Body Radio Surgery (SBRT) – single or multiple fractions – for primary, metastatic and recurrent tumours outside the CNS;
Total Body Irradiation (photons, electrons).
The staff includes 18 RO consultants, 9 RO residents, 9 nurses, 63 radiation therapists, 6 secretary and administrative staff members and 20 other health care professionals. Our clinical care covers a geographic area of more than 3M inhabitants. We are dedicated to 14 areas of expertise, participating in 21 multidisciplinary treatment decision boards and integrating the different pathology clinics (Breast, Urology, GI, GYN, Hematology, H&N, Lung, Skin, Sarcomas, CNS, Pediatrics, Endocrine Tumors), treating all types of cancer and also a growing percentage of benign diseases.
We are also committed to academic, research and teaching activities and we have well established medical students and residency training (Radiation Oncology, Medical Oncology, ORL and Gynecology residents ) as well as medical physicist graduate and radiation therapists training programs and master's degree classes.
Our main goal in the next future is to evolve and continue to develop and implement in clinical practice the highest standards of care, with continuous effort in accuracy and quality control.
Get more information about IPO Porto at:  www.ipoporto.pt