Improving quality of radiotherapy requires constant evaluation of key elements of care. In order to foster the quality and efficacy of radiotherapy, we decided to establish a joint project aimed at interinstitutional comparison of chosen quality indicators in radiotherapy procedures. This project is a continuation of the previous project which was accomplished in 2014 – A two institution study on rectal cancer radiotherapy indicators (Fundowicz et al. Radiology and Oncology 2014; 25;48(2):210-8).
Fundowicz et al. Radiology and Oncology 2014 (PDF, 834KB)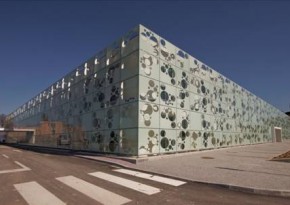 Portuguese Institute of Oncology (IPO-PORTO)
Portugal, Porto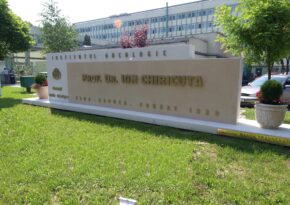 The Oncology Institute "Prof. Dr. Ion Chiricuta" Cluj-Napoca (ICON)
Romania, Cluj-Napoca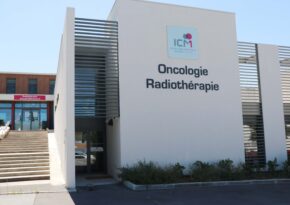 Cancer Institute of Montpellier (ICM)
France, Montpellier
Catalan Institute of Oncology (ICO)
Spain, Barcelona
Greater Poland Cancer Centre (GPCC)
Poland, Poznań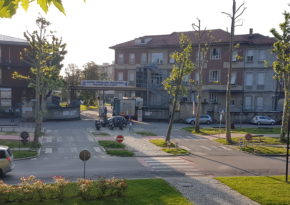 University Hospital Maggiore della Carità (UPO)
Italy, Novara
---
PREVIOUS EXPERIENCES:
Preoperative radiotherapy for rectal cancer: a comparative study of quality control adherence at two cancer hospitals in Spain and Poland (article).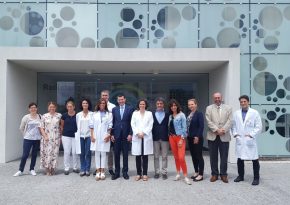 IPO (Porto, Portugal) meeting July 1st-3rd 2018
15 February 2019
PARTICIPANTS PRESENT: Marco Krengli (UPO Novara), Carla Pisani (UPO Novara), Ferran Guedea (ICO Barcelona), Bradley Londres (ICO Barcelona), Gloria Torras (ICO Barcelona), Luisa Carvalho (IPO Porto), Carla Lopes de Castro (IPO Porto), Artur Aguiar (IPO Porto), Joana Lencart (IPO Porto), Julian Malicki (GPCC Poznań), Magdalena Fundowicz (GPCC Poznań), Ewelina Konstanty (GPCC Poznań), Marta Kruszyna – […]
Category: Meetings,News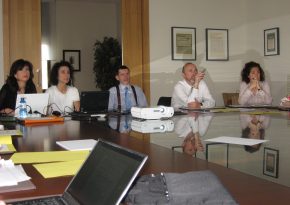 Barcelona, Spain meeting April 22nd 2018
9 December 2019
Attendees to the meeting: Alvar Rosello Serrano (ICO-GiR), Anna Maria Boladeras Inglada (ICO- DiR), Arancha Eraso Urien ICO-GiR, Bradley James Londres (ICO- DiR), Carla Lopes de Castro (IPO), Carles Munoz Montplet (ICO-Coorp), Carme Llatzer (ICM), Cristina Picon (ICO- DiR), Diego Jurado Bruggeman (ICO-GiR), Dorota Zwierzchowska (WCO), Ester Gonzalez Munoz (ICO- Coorp), Ewelina Konstanty (WCO), Ferran […]
Category: Meetings,News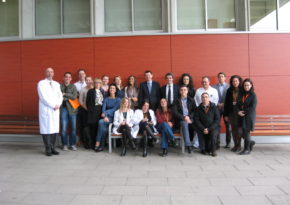 ICO (Barcelona, Spain) meeting December 14th-15th 2017
4 March 2019
PARTICIPANTS PRESENT: Marco Krengli (UPO Novara), Letizia Deantonio (UPO Novara), Ferran Guedea (ICO Barcelona), Ferran Ferrer (ICO Barcelona), Susanna Marin (ICO Barcelona), Evelyn Martinez (ICO Barcelona), Ignasi Modolell (ICO Barcelona), Montserrat Ventura Bujalance (ICO Barcelona), Bradley Londres (ICO Barcelona), Carles Munoz Monplet (ICO Barcelona), Gloria Torras (ICO Barcelona), Miquel Macia Garau (ICO Barcelona), Josep Jove […]
Category: Meetings,News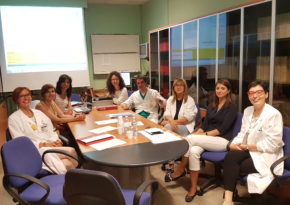 UPO (Novara, Italy) clinical audit June 29th 2017
15 February 2019
PARTICIPANTS PRESENT: Marco Krengli (UPO), Letizia Deantonio (UPO), Debora Beldt (UPO), Carla Pisani (UPO), Lucia Turri (UPO), Carola Perotti (UPO), Gloria Torras (ICO), Montse Puigdemont (ICO)
Category: Meetings,News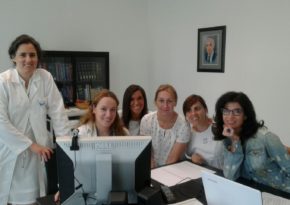 IPO (Porto, Portugal) clinical audit June 7th-8th 2017
15 February 2019
PARTICIPANTS PRESENT: Luisa Carvalho (IPO Porto), Carla Lopes de Castro (IPO ), Joana Lencart (IPO), Requel Cardoso (IPO), Gloria Torras (ICO), Montse Puigdemont (ICO), Magdalena Fundowicz (GPCC)
Category: Meetings,News